Schools Newsletter September 2019
New Capital Development
Through a lot of hard work over the past number of years club will this month finally be breaking ground on a €334,000 clubhouse and court perimeter project, due to complete in May 2020.
New Head Coach
Paul Fitzgerald has joined Mitchelstown Tennis Club as our Head Coach and brings a wealth of competition experience to our coaching service. His C.V. reads of someone that has played at the highest at national and international levels and knows how to get the best out of teams across all ages and abilities:
Former Senior Interprovincial Champion
Non-Playing Captain of Senior Munster Interpro's
Former Head Coach of UCC Tennis
Experienced competitor in national leagues across Europe
Tennis Ireland / T.I.C.A. Accredited
Paul is available for private or school-organized coaching on 085 125 5422.
After School Coaching (extra-curricular junior tennis at our club)
We delighted to announce for the coming term the return of our After School Coaching series, which will this term run from each Tuesday from Sept 10th to Oct 15th. Bookings to the club mobile on 083 058 3923 or mitchelstowntennisclub@gmail.com. Cost is just €50 per child for 6 weeks:
U8's: 4pm to 5pm
U10's: 5pm to 6pm
U14's: 6pm to 7pm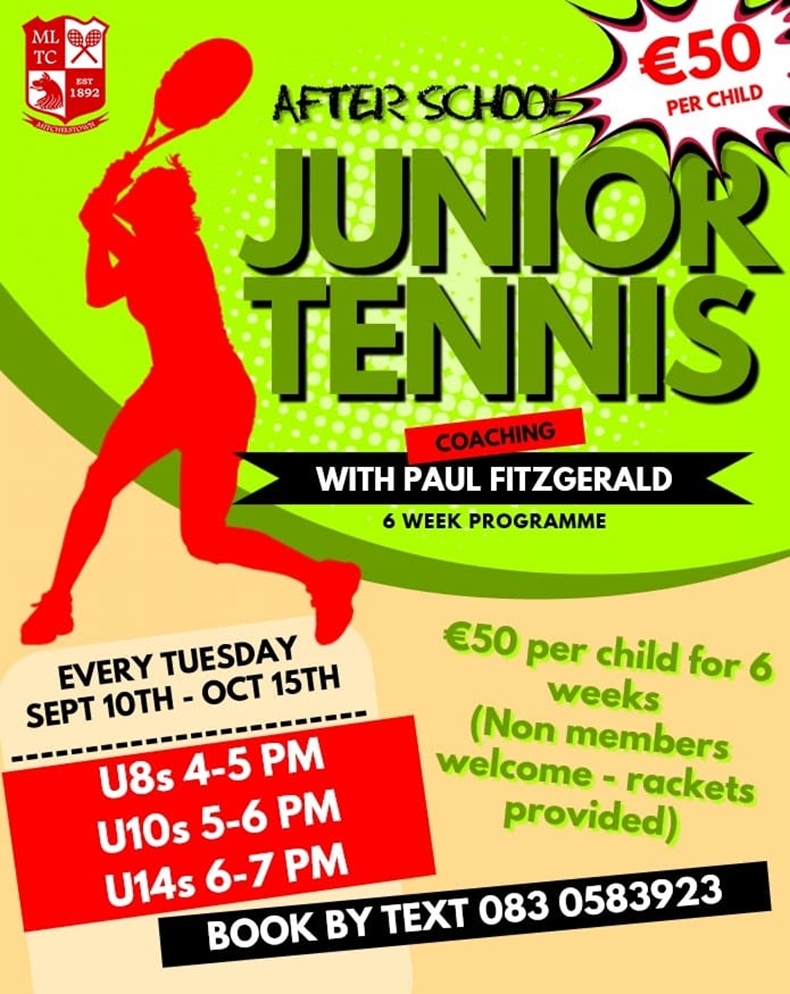 Add Tennis to your Curriculum (curriculum tennis in your school)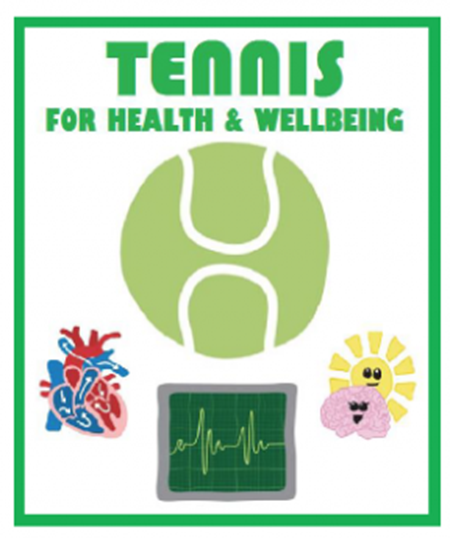 Would you like to add Tennis to your sports curriculum?
We are dedicated to increasing opportunities for young people to discover the health benefits of tennis. We offer resources for local schools and teachers to deliver tennis during PE and have a team of school-friendly coaches and clubs to assist in the future development pathway of any student wishing to play the game.
Lesson plans and Health & Wellbeing factsheets are available free to all teachers to enable teachers to confidently deliver tennis in PE.
Contact the club on 083 058 3923 or mitchelstowntennisclub@gmail.com and we can forward the lesson plan free of charge.
If your school does not have tennis equipment or facilities, please let us know and we are happy to help with use of our facilities via a formal license agreement (see below) or recommendations on how to source suitable equipment.
License Agreements (curriculum tennis at our club)
Many schools in the area are already signed up to Mitchelstown for a long-term License Agreement. This gives your school access to our facilities (with some modest terms & conditions) by means of making the school as member as an organization. We don't charge anything for this up-front as our preference is to see tennis grow as a sport. Tennis is a sport for life – the more kids playing tennis means the more potential for an increased population of tennis players in the area.
One example of where this works well is leveraging a club tennis coach. The school could organize private coaching for their class group and agree financial terms directly with the coach. This coaching can take place at our club with no green-fees applying for license agreement holders.
Contact the club on 083 058 3923 or mitchelstowntennisclub@gmail.com if you don't have a license agreement already and want to get involved, or have a license agreement and want explore the full range of options.
Thanks!
We hope to see your school on court soon and thank you for taking the time to read this newsletter.
Regards
Michael Rea
Chairperson